Autumn is almost here, the days are getting shorter and colder. As a chilly person, it always takes some getting used to. You are the first to sit on your bike wearing long trousers, a thick coat and gloves, while others are still happily stepping out in t-shirts. And yes, there are those days when even a normal glove is not enough to keep your fingers warm during a bike ride.
Would you like to enjoy your cycling trips this autumn as much as you did this past summer? Then try out heated cycling gloves this year. Never heard of it? We explain all the ins and outs, so you know what you're getting into before you buy.
Get to know our heated cycling gloves: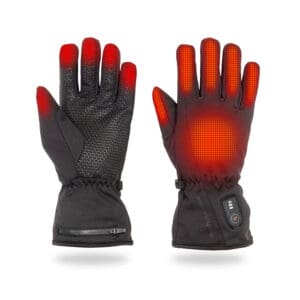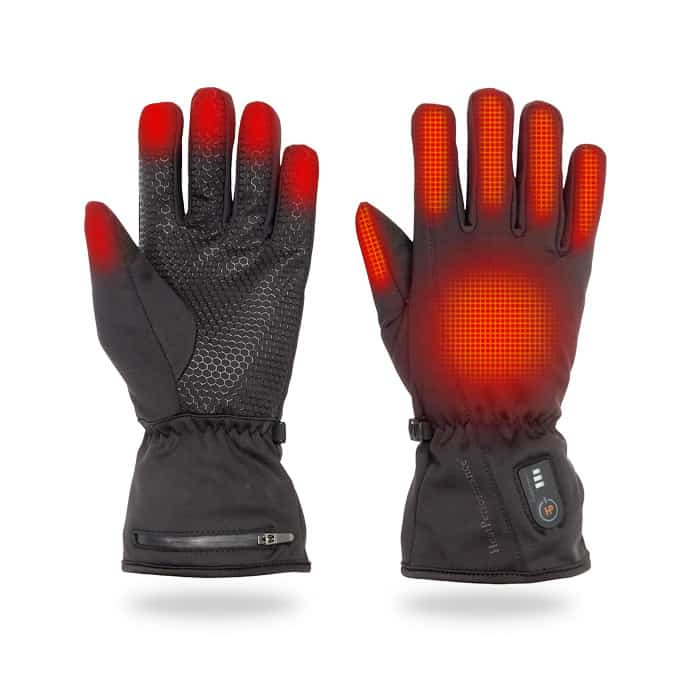 Comfort
First of all, our heated cycling gloves are super comfortable. On the inside, they have a soft fleece lining, making them wonderfully soft to the touch. The outer surface of the glove is slightly elastic, which gives your fingers a comfortable freedom of movement and does not impede your cycling.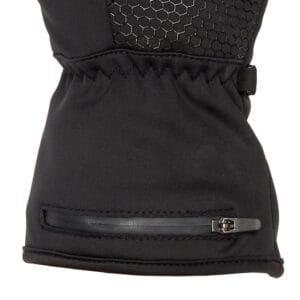 Material
In addition, our cycling gloves are wind and waterproof. This is due to the composition of the materials: nylon lycra (for durability), TPU (a kind of silicone) and neoprene (is stretchy and water-resistant). Not only are the gloves themselves waterproof, but the zip is also equipped with a waterproof fastener.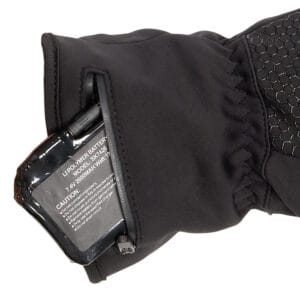 Heating system
The gloves are equipped with an ingenious heating system consisting of thin, flexible carbon conductors. The heat wires are positioned in all fingers and on the back of the hand, you will not feel them while wearing. The heat conductors are controlled by a smart chip and a rechargeable battery. This lithium 7.4V – 2600 mAh battery is small and thin and fits exactly into the zip pocket located inside the cuff. The heating system can be controlled in 3 positions. Use the highest setting to heat up the glove quickly and then switch to the middle or lowest setting to keep your fingers and hands warm. Assume that your gloves provide heat for about 6-7 hours at the lowest setting before you need to recharge the batteries. At the highest setting, your batteries will last for about 2-3 hours. You can take an extra set of batteries with you when you are on the road.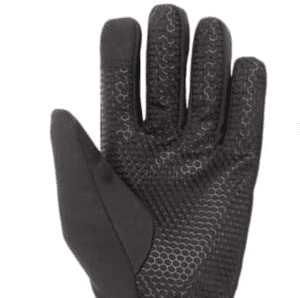 Grip
To ensure that you have sufficient grip on your grips when cycling or mountain biking, we have equipped the gloves with an extra grip layer on the inside of the palm. This gripping layer consists of an extra layer of silicone in the form of a honeycomb structure, which ensures that you keep a firm grip on your handlebar even on rainy days.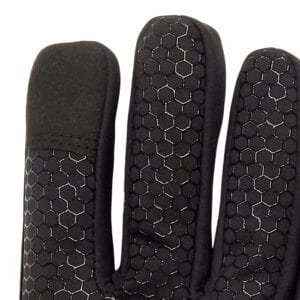 Touchscreen cycling gloves
At the end of the thumb and the index fingers there is a touch screen fabric. It has special guides so that you can operate your smartphone with your thumb or forefinger without having to take off your cycling gloves. Of course, to type a full message you will have to take off your gloves. But from now on, you can open your phone and read new messages without your hands getting cold.
Warm discount action
Be prepared for the cold days and buy our cycling gloves temporarily at an extra low price. Until 6 September you will receive a 10% discount on our heated cycling gloves 'ALLROUND'.
code: allround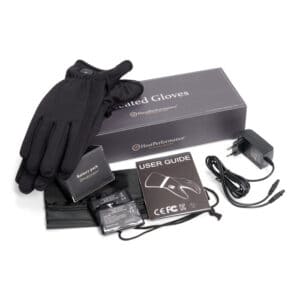 Experiencing it yourself?
Would you like to experience the comfort of wonderfully warm hands on your bike? Then take a look at our "heated cycling gloves ALLROUND". You're probably like us, and before you go out you don't just check that you have your phone and your keys with you, but above all that you have those wonderfully heated gloves in your bag (or on;).
Do you also want to be ready for next autumn? This week you can buy our heated cycling gloves with a 10% discount. Use the discount code 'ALLROUND'.
Have fun cycling!