Every job becomes easier if you dress for it. And by that, we mean especially practically dressed. Clothing that moves smoothly with any activity, is breathable and warm. And that certainly goes for your hands. Once cold hands and the rest of your body soon feel uncomfortable.
Cold in your fingers makes them stop moving smoothly, fine motor skills – which you need for operating an appliance, painting your rafters or working in the garden – deteriorate a lot. And besides, it is of course more pleasant to work with warm hands. Clearing your garden path of snow or working in a cold hallway will go a lot better with… heated work gloves.
We proudly present our newest addition: heated work gloves HeatPerformance® WORK
If you suffer from cold hands easily, heated gloves are one of those life hacks you can't live without. This is also the reason we have specialised in heated gloves. And that we are constantly working to improve our range so that you can find a suitable glove for every situation and activity.
Our latest favourite newcomers are our heated work gloves. For all rough construction, handyman, and garden work in winter, standard work gloves or ordinary winter gloves like ski gloves do not offer sufficient protection in terms of safety, cold and comfort.
With these points in mind, we have developed our new winter work gloves. You don't want to worry about the cold and safety; so we have already done that for you. We have paid attention to every detail, so no compromises have been made in terms of quality, comfort and durability.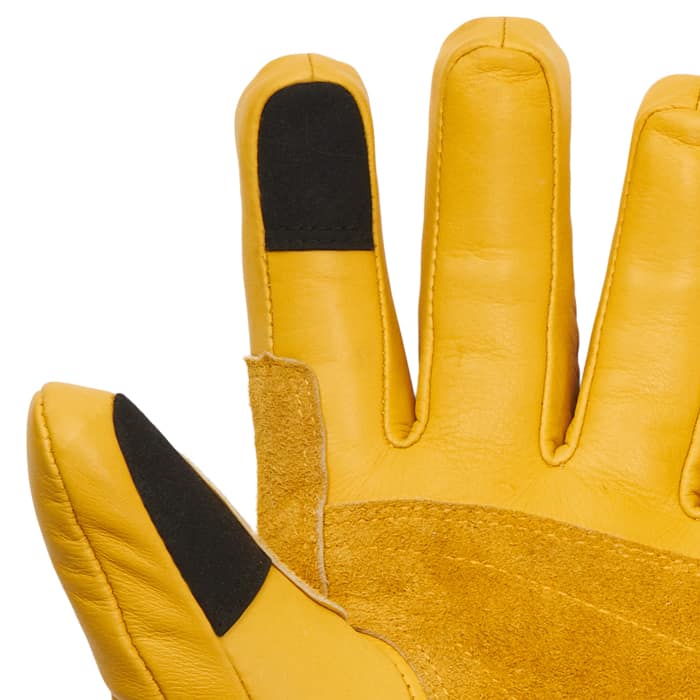 Premium leather
For our work gloves, we looked for a premium goatskin leather. Goatskin is known to be durable and supple, well protected against cold, heat (when welding), abrasions and cuts.
On the inside, the glove is trimmed with additional leather palm protection for longer life at the most common wear points.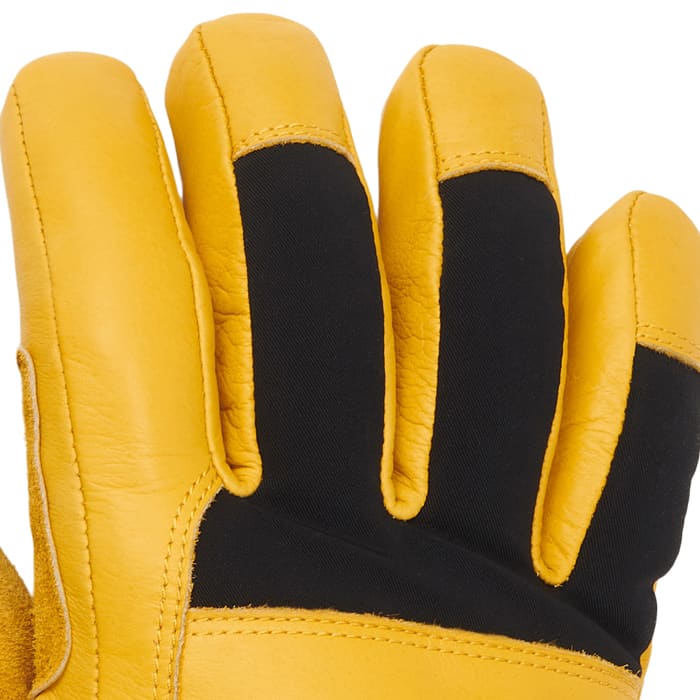 Waterproof
If it snows or rains, you can continue working as usual. The waterproof, breathable membrane ensures that moisture cannot enter but is wicked away.
In addition, the strong elastic cord at the end of the cuff also keeps moisture out.
Ingenious heating system
The heat system consists of thin carbon guides fitted on the inside of the hand and around all fingers. These heat conductors are controlled by an ingenious chip and a powerful, rechargeable 7.4V, 2600 mAh lithium battery.
The result is a soothing warmth that lets your hands relax even in the most extreme conditions.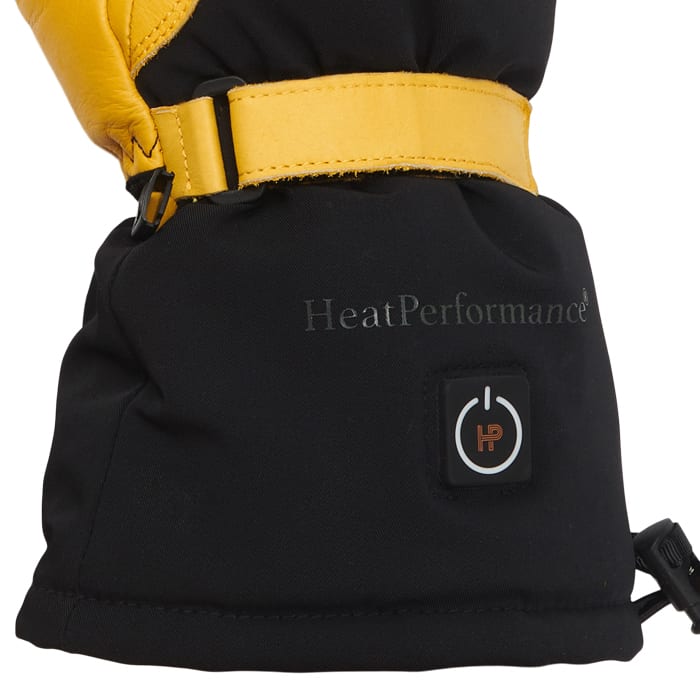 Easy to use
Operating these work gloves is very simple. There is only 1 control button on the cuff. If you hold it down for a few seconds, the glove immediately switches on to the highest setting.
Do you have cold hands? Then leave the glove in this highest setting for 5 to 10 minutes until your hands are pleasantly warmed up. Then switch to the middle and lowest setting to keep your hands at temperature.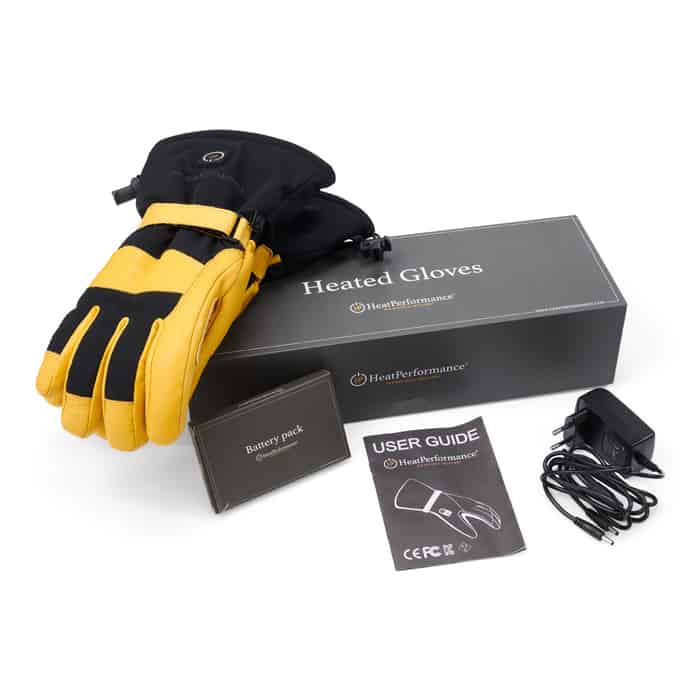 Other features
These ergonomically shaped gloves are chrome-free, feature reinforced seams and a special touch screen fabric at the thumb and index finger. In addition, these thermo work gloves feel wonderfully comfortable thanks to the soft tricot fleece lining.
Two 7.4 V – 2600 mAh lithium batteries are included with the gloves. These provide 2.5 hours to 7.5 hours of heat (depending on the heat setting and ambient temperature).Of course, you will receive a charger with your order, this dual charger can charge both batteries simultaneously in just 4 hours.
In many activities
These gloves can be used in many situations.
Examples include driving a machine, warehouse work, working in a cold hall, at an airport, transport work and landscaping, building and construction work.
Both for your private chores around the house and for all outdoor jobs while at work.