Year-round outdoor enjoyment? While running, hiking or skiing? That's not for everyone. Some people go through all kinds of weather and seem to have a built-in central heating system. Is that not the case with you? And do you often suffer from cold upper legs? Then meet our new heated pants soon:
HeatPerformance® heated pants ADVANCE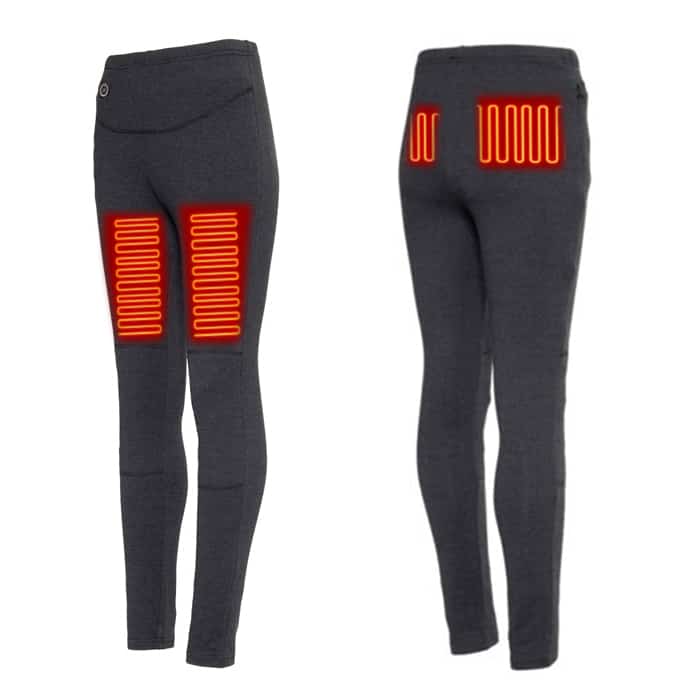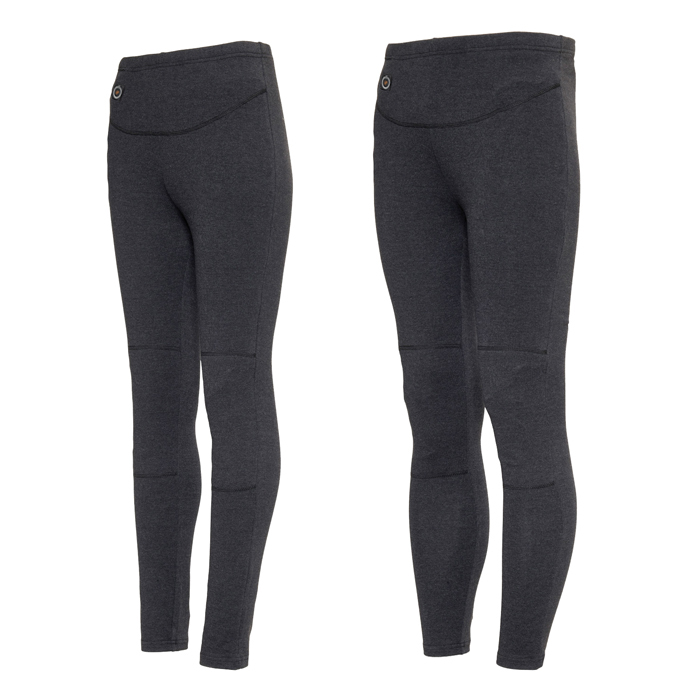 Especially for people who easily suffer from cold upper legs, these heated leggings are a must-have. The comfortable heat zones on the upper legs warm up within 5 minutes. To keep it from getting too hot, select the medium or lowest heat setting after 5 minutes. Also very nice: the top of your buttocks also gets wonderfully warm.
Warm thighs
Never cold thighs again with heat zones in just the right places. While wearing them, you do not feel the heat system and they do not restrict all your movements.
Hours of heat
Equipped with a small, powerful ion lithium battery of no less than 7.4V – 2600 mAh. The battery easily tucks away in the pocket. 2 to 5 hours of nice warmth, depending on which heat setting you use.
Fine fit
Well-fitting fit thanks to the addition of 8% spandex. Fits under your regular pants. Thanks to the cotton/polyester blend, the pants feel wonderfully soft on the skin.
Stiff muscles?
The micro-carbon heating fibres improve circulation and reduce muscle stiffness.
Washing
With the included laundry bag, you can easily rotate the pants with the rest of the laundry. Do always choose the 30ºC hand wash program.
Indoor and outdoor
These pants will keep you warm both inside and outside. On the couch during an exciting movie, in the office at your computer or while running, skiing or hiking.
By heated clothing, you can think of jackets, body warmers, vests and undergarments. Wherever you are, whatever you're doing, at the touch of a button, this will give your body extra delicious warmth. Ideal for people who get cold easily, as well as those with rheumatism or people with Raynaud's disease.
The most popular product from the above list – at least at HeatPerformance® – is our heated undersuit. Not surprisingly, because you can just keep wearing your own clothes over it. And one simple press of a button instantly supports your body's core temperature. All day long, you stay comfortably warm, indoors and out.
Our undersuit set consists of a longsleeve t-shirt and long pants/leggings. With the t-shirt, the heat zones run across the entire upper back and lower back. With the pants, the heat zones are located at the knees and abdomen. We receive many positive comments about our pants, where we also received questions about whether it is possible to keep the upper legs warm. We naturally started thinking about that.
This resulted in our new heated pants HeatPerformance® ADVANCE. With heat zones on the upper legs and a heat zone at the level of the lower back/top of the buttocks. So it is not recommended to wear these pants in combination with the undershirt, because double heat on the lower back is not very pleasant. We are very curious to see what the feedback from you will be. Who knows, we may add another new model in high demand next season.