Imagine the following: you're enjoying a walk in the winter cold when suddenly your phone rings. On the ski slope, you just have to take a selfie with that beautiful view in the background. While mountain biking on a beautiful winter day, you want to fire up your favourite playlist. You know what's coming right? Those gloves that are keeping your hands so nice and warm need to come off. Well luckily, there's a solution: gloves with a touchscreen-friendly material on the fingertips. How exactly does it work? And do our gloves also have this feature? You can read all about it here.
A touchscreen fingertip, how does it work?
You'll have read that some of our heated gloves have a touchscreen fingertip. This allows you to operate a touchscreen without having to take your gloves off. Just to give you a little more inside information, there are two types of touchscreen technology out there:
you control the screen with the electrical current transmitted by your hands. With conventional gloves, this would be impossible. Touchscreen gloves contain conductive materials (such as silver or copper), which allow the electrical current from the fingers to pass through. Most smartphones use this technology.
These smartphones are controlled by finger pressure. Resistive touchscreens can be used with regular gloves, although it's not really practical because it's difficult to properly mimic this pressure movement with gloves.
In touchscreen gloves, the conductive wires are usually found only at the tip of your index finger and the tip of your thumb. The thinner the glove, the better it will fit and the better your touchscreen will work.
What touchscreen gloves do you offer?
We have two types of touchscreen glove:
Gloves designed specifically for touchscreen use
Gloves designed to keep your cold hands warm with a touchscreen function as a secondary feature.
Generally speaking, the thicker the glove, the warmer it will keep your hands. At -10ºC, you won't be able to manage with a thin glove made from a single material. These gloves comprise at least three layers, an inner lining, padding and outer lining. It's not hard to understand that the thicker the glove, the more difficult it will be to operate the touchscreen.
On your bicycle in the autumn, mountain biking or cycle racing in the winter, getting a breath of fresh air in the spring but just a little too cold? You want want to wear thick gloves. Which is why we have designed these versatile, flexible gloves with nice grip and a thin battery. Press the button and within 30 seconds, you'll feel the heat spread around your fingers and the back of the hand, up to 65ºC on the highest setting.
Made with a mixture of TPU and neoprene; ideal protection against the cold, wind and moisture.
Wear them under your own winter gloves in the freezing cold of winter.
Also nice: the top of the thumb and index finger are finished with a conductive touchscreen fabric so you can continue to use your smartphone with your gloves on!
---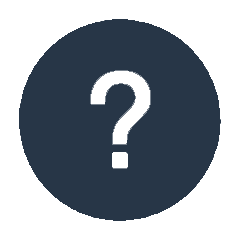 Having doubts? Add to comparison
Read more
Our gloves are specifically designed to keep you warm. As we have also added electrical heat conduction, we can develop thin gloves that not only work well with the touchscreen fingertip function but that also give you warm hands in colder temperatures. Our HeatPerformance® INDOOR gloves are the product for you if being able to use your smartphone while cycling, running or golfing in chilly temperatures is important.
Maximum protection from the cold combined with quality and durability: these HeatPerformance® CLASSIC heated gloves will see you through even the coldest days nice and warm.
These heated ski gloves are made of a mixture of high-quality materials including PU leather with insulating and waterproof properties. The cold is guaranteed to stay out. The thermal conductors provide pleasant heat around your fingers and the back of the hand.
It takes one press of the button to feel the heat spreading across your hand and fingers within just 30 seconds.
The soft velvet lining ensures that the gloves feel soft and comfortable.
Also suitable for people with poor circulation and people with arthritis, stiff muscles/joints or Raynaud's Disease.
---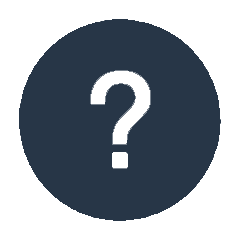 Having doubts? Add to comparison
Read more
If you're more interested in the extremes and prefer skiing, snowboarding or a hike in the woods in the dead of winter, then you might have to compromise on the performance of your touchscreen fingertip and we recommend the… This glove is a little thicker so it retains heat well. On the thumb and forefinger is touchscreen fabric with conductivity, but don't expect to be able to send an app message with it. But, you will be able to pick up your phone and take a photo, which is often the most important function when out on the road.
Versatile HeatPerformance® undergloves in a comfortably soft and flexible material.
Use these heated undergloves under your own ski or motorcycling gloves.
Not cold enough outside for thick, lined gloves? Wear them as a regular thin glove.
Can also be used in and around the home, such as by people with Raynaud's Disease.
The thin fabric allows your fingers to move easily, the addition of elastane does not restrict any of your movements.
---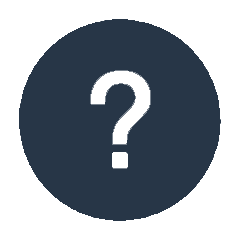 Having doubts? Add to comparison
Read more
If you buy your gloves specifically for optimal touchscreen use, then good grip is also useful. With a smoother glove, your phone will slip out of your hand more quickly, which is why our HeatPerformance® gloves are equipped with a fine silicone anti-grip on the inside.
Want to know more about the features of our gloves? You can read all about it here.