At HeatPerformance®, we are on top of our customers' feedback and are constantly improving our service and products. So we would like to thank all our customers for their willingness to leave a customer review. That way we know what we can do to provide you with not only the very best service but also the very best quality.
Which quality improvement we made last? Improving our heated cycling gloves. They were already fine, but thanks to your comments, they are now very fine. Bet you'll never get on your bike on cold days from now on without these toppers?
How did we improve our cycling gloves?
As soon as the cycling gloves were included in our range, they immediately became one of our best-selling products. Not surprising, since many people are on bikes weekly if not daily. To work or as a relaxing leisure activity, on an electric bike, regular bike, road bike or mountain bike.
On those days when it is just a little colder, heated gloves will make your bike ride a lot more comfortable. Consequently, the first gloves sold out very quickly. With the comment"when it blows really hard I feel some wind in my glove," we did something immediately.
On your bicycle in the autumn, mountain biking or cycle racing in the winter, getting a breath of fresh air in the spring but just a little too cold? You want want to wear thick gloves. Which is why we have designed these versatile, flexible gloves with nice grip and a thin battery. Press the button and within 30 seconds, you'll feel the heat spread around your fingers and the back of the hand, up to 65ºC on the highest setting.
Made with a mixture of TPU and neoprene; ideal protection against the cold, wind and moisture.
Wear them under your own winter gloves in the freezing cold of winter.
Also nice: the top of the thumb and index finger are finished with a conductive touchscreen fabric so you can continue to use your smartphone with your gloves on!
---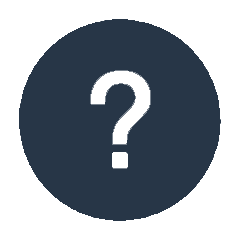 Having doubts? Add to comparison
Read more
The first improvements
The second production gloves were fitted with an additional membrane and an insulating layer in the lining. Of course, we made sure to keep the gloves thin and flexible enough. Because the thicker the gloves the more they restrict your movement. And the less feeling and control you keep over your steering wheel.
So our cycling gloves got a lot warmer but were still not quite perfect. Every now and then we received the comment that the grip was not firm enough. On a brisk mountain bike ride in rainy weather, it is important to keep a good grip on the handlebars.
The second improvementaringen
We subjected various grip layers to tests in wet conditions, after which the current grip layer was chosen. Made of silicone and constructed with a honeycomb structure for optimal grip and control on the handlebars.
So now we are proud to report that our heated cycling gloves are perfect. In terms of warmth, wind and water resistance, flexibility and quality, our gloves score high marks.
Want to learn more about the technical aspects of our cycling gloves? You can read all about it in our blog"cold hands on the bike – how to get rid of them"!
Of course, we are always open to improvements. Would you like to share feedback with us? Let us know!
We are proud of your feedback, thank you!