From the category of grandmotherly wisdom, you will undoubtedly come across this one: She who wants to be warm must dress comfortably. Where you can read comfortably as well as unflattering. What woman is waiting for that? Therefore, especially for you, these top 5 heated gloves for ladies.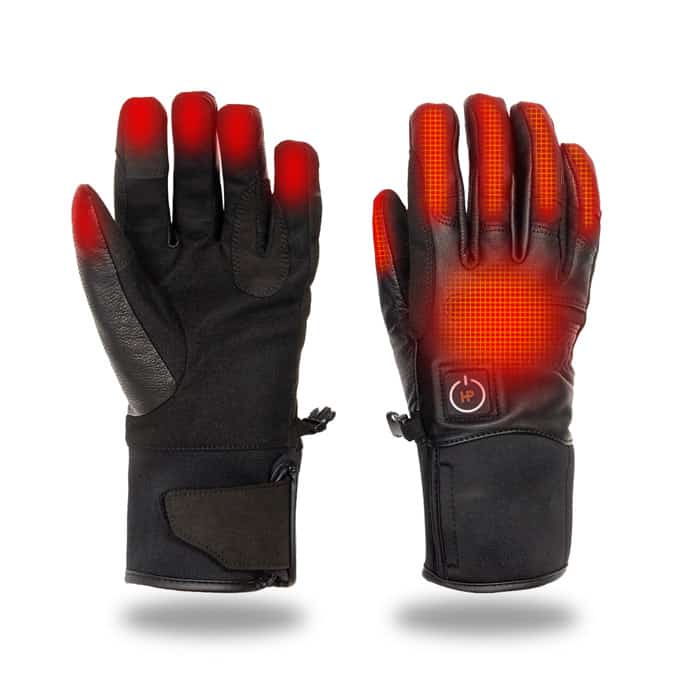 1. Women's heated gloves HeatPerformance® NATURE
These trendy gloves will be your next favourite accessory. No doubt. Not only do they keep you warm, but they also take into account your looks. The luxurious, supple goat leather gives this glove a classy appearance And, how wonderful, at the press of a button you can cycle, walk and run through all kinds of weather with warm hands.
It's an investment, but these quality gloves will last for years . They are wind and water resistant and also come in a beautiful cognac colour.
PRICE: £149,95
Shop heated women's gloves 'NATURE'
2. Heated undergloves HeatPerformance® THIN
Totally addicted to your own gloves? Then you just add a separate heater . How? With a pair of electric undergloves! These are thin enough to be worn under your own gloves, provided they are not too tight.
Moreover, they can also be worn as inner gloves, ideal for all your chores around the house. Can you turn that heater down a degree?
PRICE: £129,95
Shop heated undergloves 'THIN'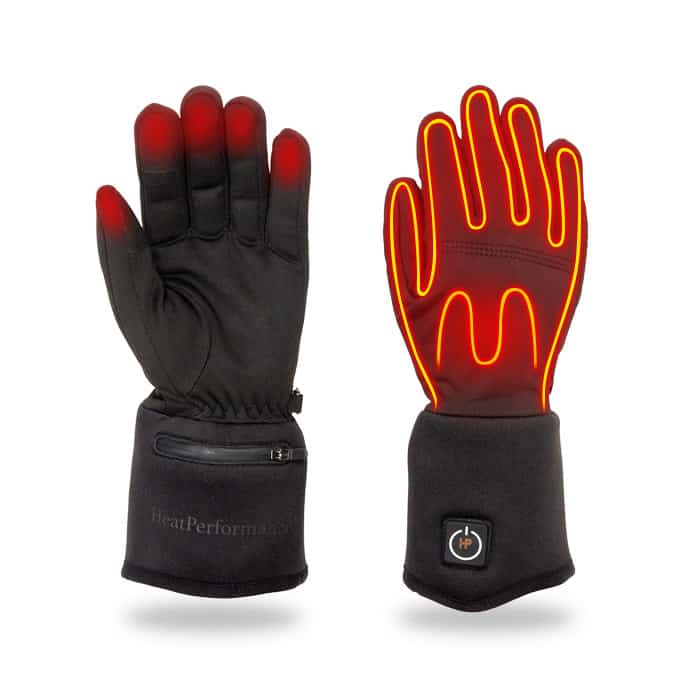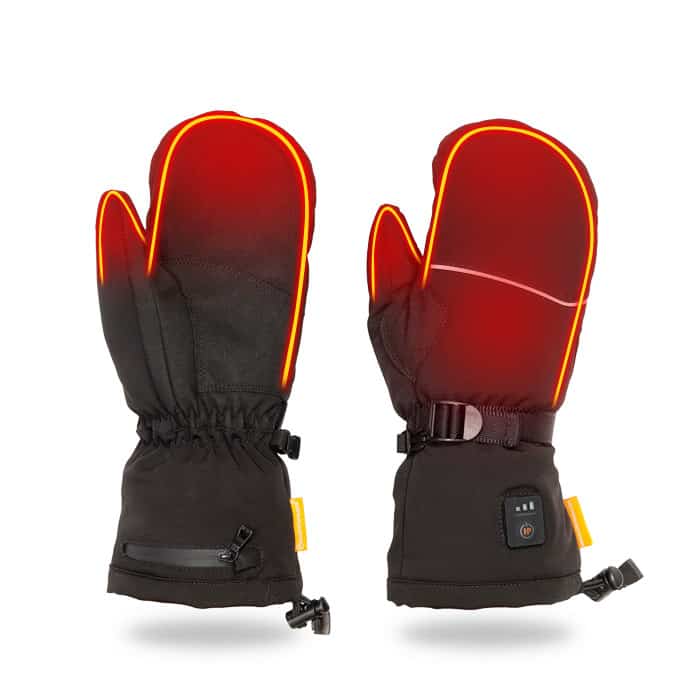 3. Heated mittens HeatPerformance® COMFORT
Mittens are known to keep your fingers warm better than gloves. The warmth of the fingers is passed on to each other. That is why we have developed this fine pair of mittens with a wonderfully soft velvet lining. You will have warm hands for the next 8 hours!
PRICE: £129,95
Shop heated mittens 'comfort'
4. Heated gloves HeatPerformance® ALLROUND
Outside it's bleak enough to wear gloves, but not cold enough to grab your ski gloves. The solution? These in-between gloves. Not a bulky, bulky glove to go with your nice leather jacket, but a stylish glove that provides the same warmth and performance as a thick ski glove.
PRICE: £129,95
shop heated gloves 'allround'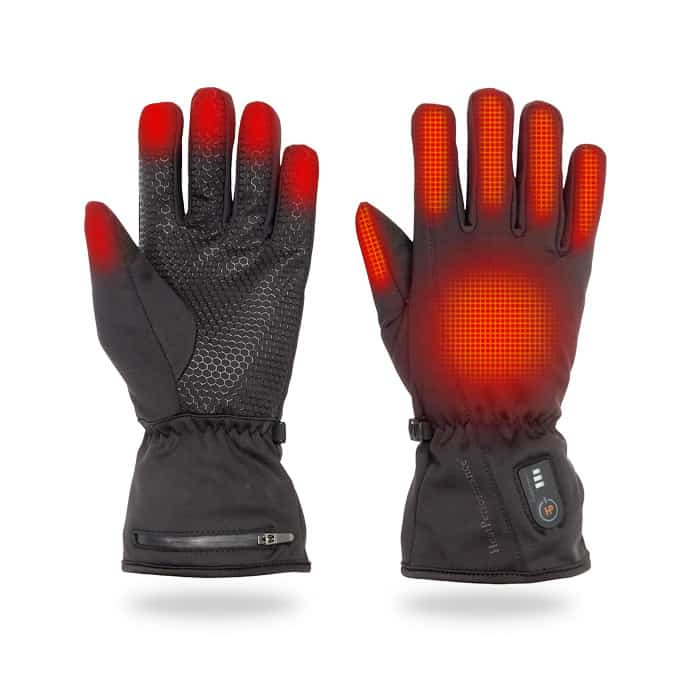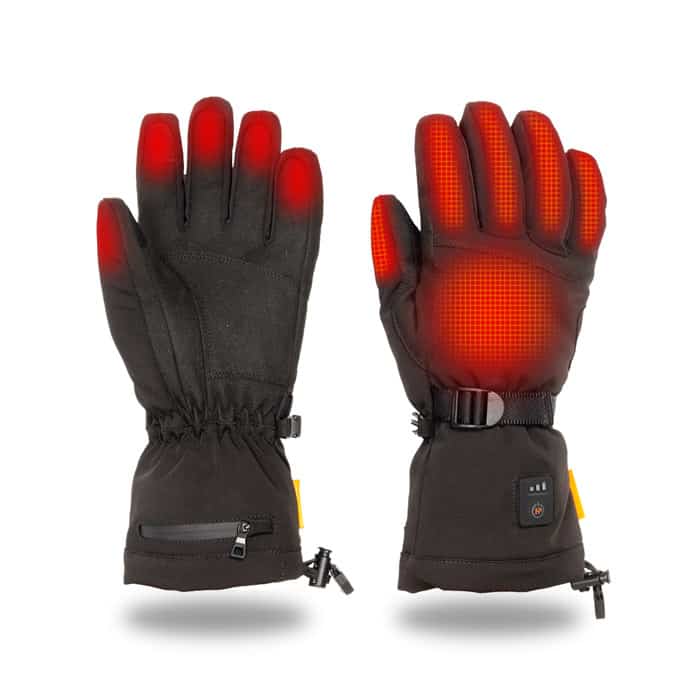 5. Heated ski gloves HeatPerformance® CLASSIC
This professional ski glove should not be missing on your next winter sports holiday. It is made of waterproof PU leather for maximum insulation performance. The adjustable fastener at the wrist and cuff keep out the cold. Press the button and within 30 seconds you can feel the heat running through your gloves. No more cold on the slopes!
Bonus: It's also nice and soft on the inside, a feast for your fingers!
PRICE: £129,95
shop heated mittens 'classic'